BUNGALOWPARK SOLLASI
Would you like to enjoy an environment with forest, dunes, beach and bulb fields? Then book a cottage at bungalow park Sollasi in Noordwijkerhout. The vacation park is located in the heart of the Bulb Region and borders directly on the Oosterduinse lake. Within 2.5 kilometers is the beach of Langevelderslag and the beautiful nature reserve 'Hollands Duin'. The park exudes tranquility and the spacious cottages offer plenty of privacy. Book a sturdy vacation studio for 2 persons or choose a bungalow for 4 or 6 persons.
F1 package
Book a luxury bungalow
Studio for 2 persons
Close to the circuit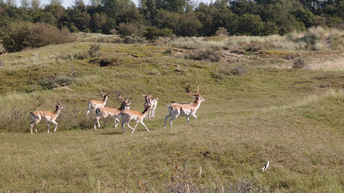 Surrounding tips
A day trip to Hillegom
To the Oosterduinse Lake
With the kids to Sea Life
Beautiful vacation park in the Bulb Region!
Our beautiful bungalow park is located among the bulb fields and on the edge of forest and dunes. The beach is nearby and can be reached on foot, by bicycle or by car. In the immediate vicinity you can enjoy walking or cycling. Your dog is also welcome in our bungalows! The directly adjacent Oosterduinse meer is an excellent outlet.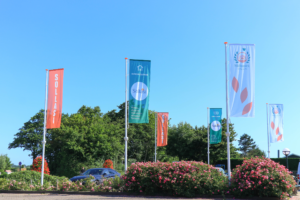 Vacation cottage available during Formula 1 weekend in Zandvoort!
Are you looking for a last minute accommodation for the Formula 1 weekend in Zandvoort? We still have luxury cottages for 2, 4 and 6 people. Camping spots are also available. More information about our luxury cottages and camping spots during F1.
*Subject to change and availability.