Restaurants
There is a restaurant around the holiday park where you can enjoy breakfast, a cup of coffee, a tasty lunch or tasty dinner.  Como & Co is located a few minutes' walk away. Enjoy beautiful lake views and homemade apple pie! For current opening hours and the menu, please check Como & Co's website.
Como & Co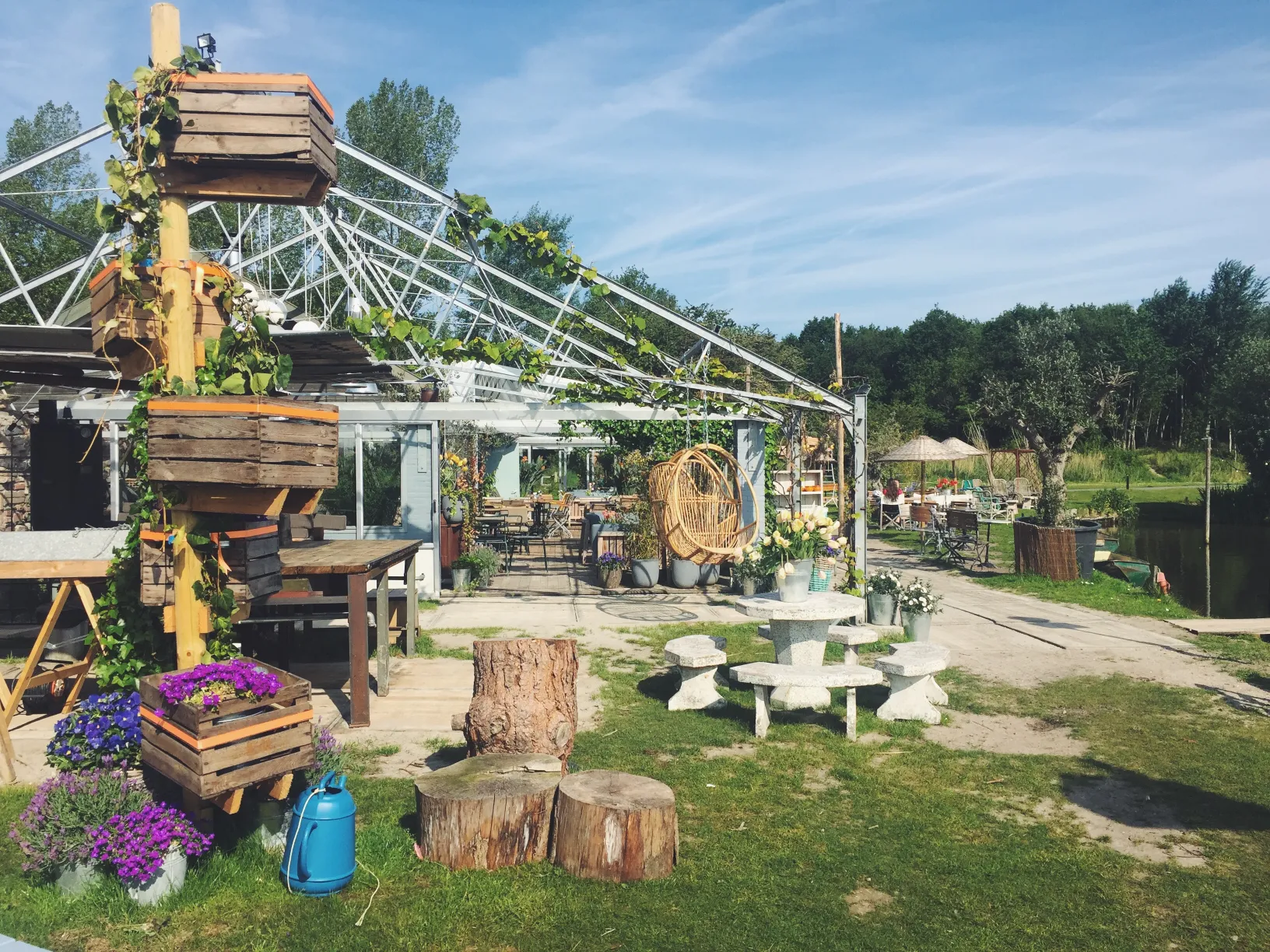 MAMA (closed due to new restaurant)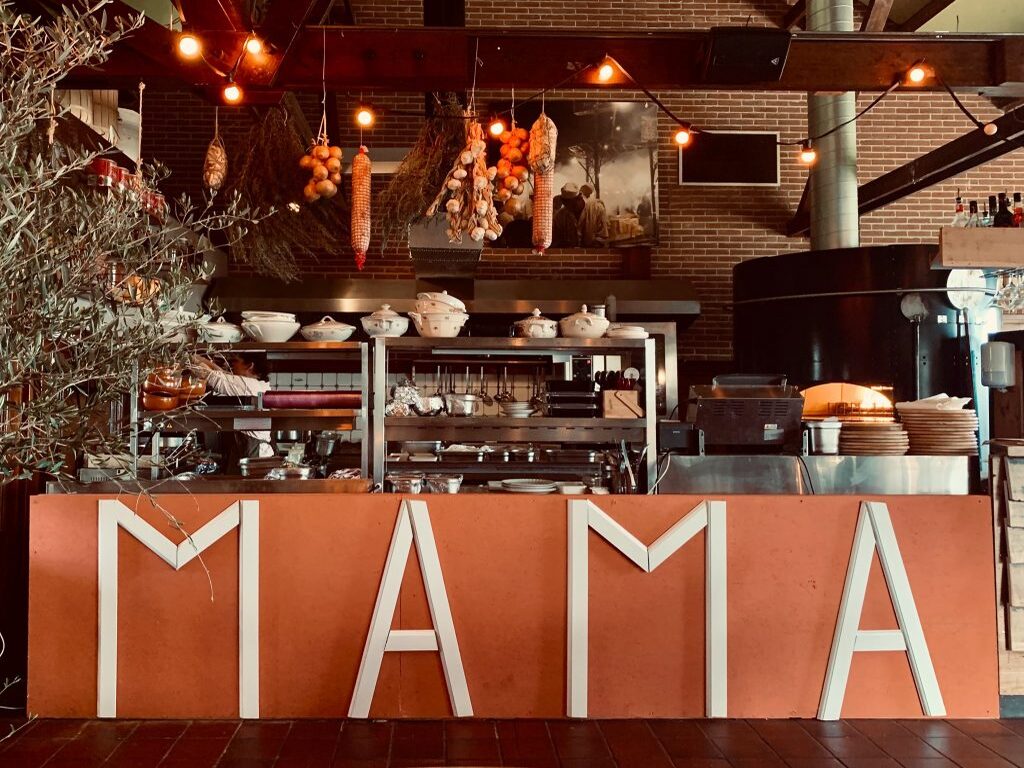 Freshly baked bread
You can buy freshly baked bread, every saturday and sunday in the morning from 08.00 to 10.00 a.m. at canteen "The Lotus" at the adjacent campsite Sollasi (200 meters).
Laundromat
For studio tenants, we have a laundromat for general use in the complex itself. For its use you can buy tokens at the reception.
Tenants of a bungalow can use the launderette on the adjacent campsite with large washing machines and dryer (payment via debit card).
Bike rental
At the reception of both Bungalowpark Sollasi, Camping Sollasi and Camping Le Parage the company van Dam from Noordwijkerhout has some city bikes ready to rent. You can easily rent these by the scan&ride app per hour or per day. Download the app 'Rent-a-bike van Dam' on your Apple or Android phone. See the detailed text and explanation on their website.
For the rental of other bikes such as electric bikes, mountain bikes, children's bikes but also other items such as child seats, bike trailers, bike helmets etc. we refer you to the website of 'Rent-a-bike van Dam'. On this site you can see everything van Dam has to offer in the field of bicycle rental. For example, they also have a delivery service and bicycles and accessories can be delivered to our location.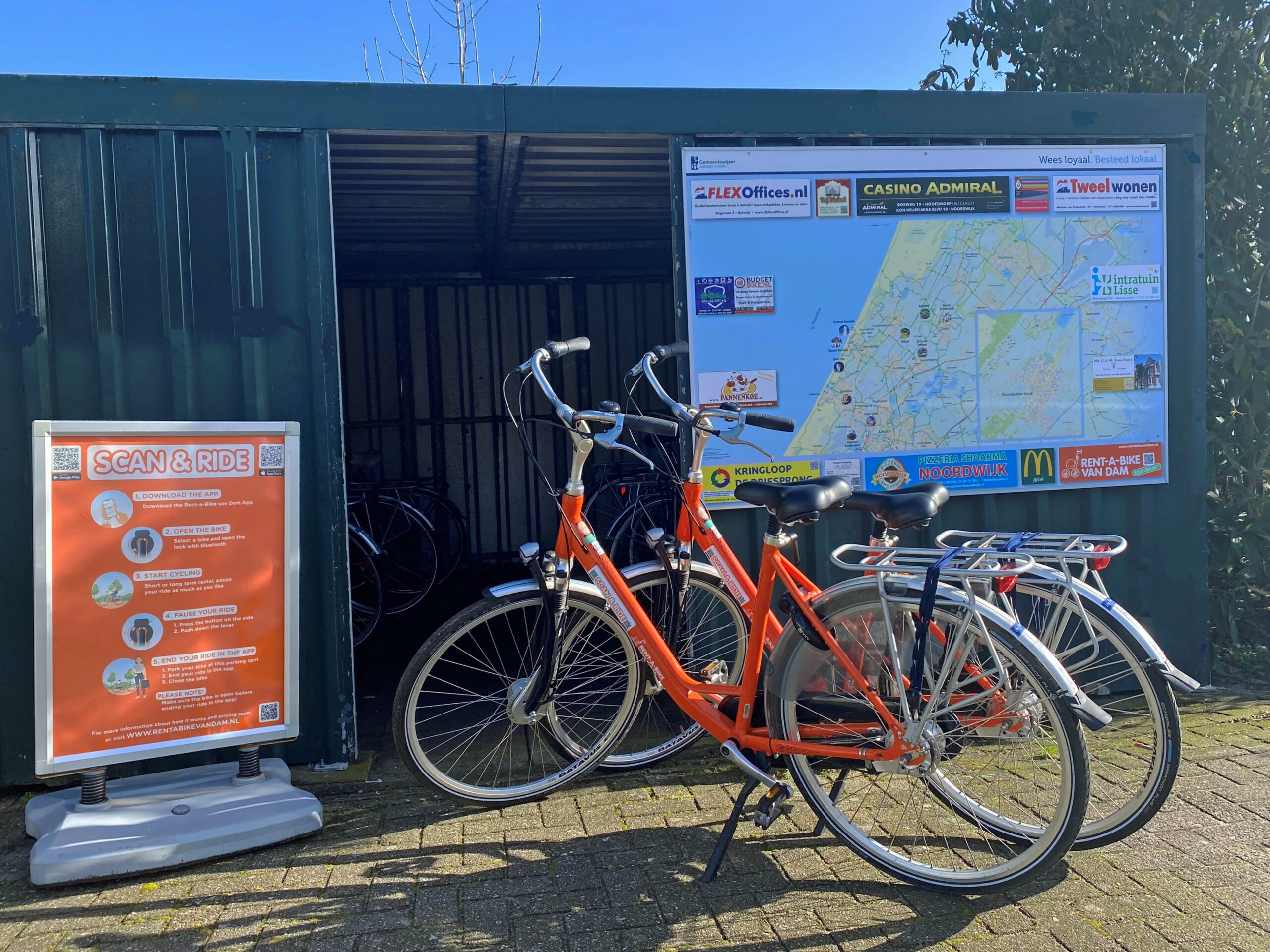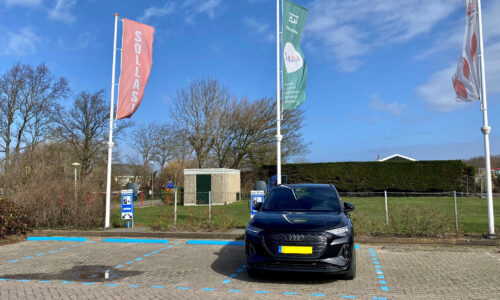 Cycling in the area
Bungalowpark Sollasi is located in the Bollenstreek. In the immediate vicinity you will find beautiful cycling routes along small villages and beautiful tulip fields. The woods, dunes and beach are also within a few minutes cycling distance. On the website of bollenstreek.nl you will find several beautiful cycling routes ranging from 5 kilometers to 52 kilometers of cycling. And did you know that bungalow park Sollasi is located on a more than 60km long mountain bike trail.
Electric charging stations
At the entrance of our bungalow park there are 4 electric charging stations available. You can charge your car here, max 12 hours at a time.
Outdoor activities
For young and old, there is plenty of entertainment on and around the bungalow park. Play a game of petanque on the boules court. For the little ones, there are several playgrounds and fields to play with a ball. Along the adjacent lake there are beaches and lawns where you can sunbathe or play. You can also go fishing or walk your dog here. At Como & Co. you can rent kayaks or rowboats.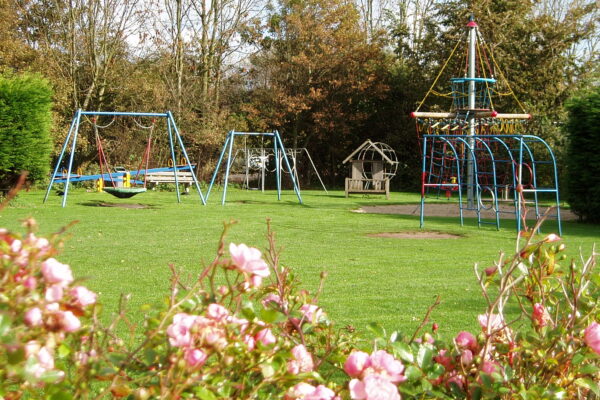 Activities and events in the area.
September
– 8 till 10 september Flowermozieken (bollenstreek)
– 16 September Culture Market (Noordwijk)
– 23 September Culture Fair (Noordwijkerhout)
October
– 12 to 15 October Dune and bulb 4 days (Surroundings)
– 31st October Halloween
All activities and events are subject to change.