FACILITIES CAMPING SOLLASI
The spacious pitches on the grass fields are suitable for tents, campers and caravans. Camping Sollasi is ideal for families. Enjoy your well-deserved holiday here.
Surrounded by plants, you can enjoy your privacy on your camping pitch. The campsite is equipped with:
Flat and spacious grass pitches (10 x 8 m)
Electricity connections at the pitch (10 ampere)
Water tap at the pitch
Spacious parking space in the parking lot
Wi-Fi on the spot for free
Dogs allowed for a fee
Sanitary
There is 1 central, modern sanitary facility at Sollasi campsite, with:
Free hot showers
Baby room
Laundry service
Discharge dirty water tank & fill clean water tank
Discharge chemical toilet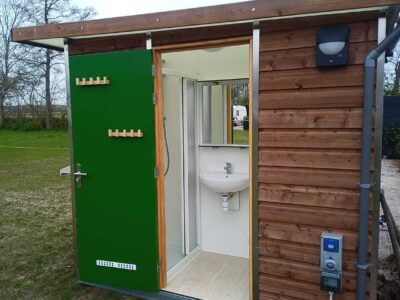 Outdoor activities
There is plenty of entertainment at the campsite. For example, there is a nice playground for the children. Here you will also find a Ping-Pong table and a street soccer field for playing football. Both children and adults can enjoy themselves with our recreational program.
Bicycle rental
At the reception of both Bungalowpark Sollasi, Camping Sollasi and Camping Le Parage, the Noordwijkerhout-based firm van Dam has a number of city bicycles ready for rental. You can easily rent them by the scan&ride app per hour or per day. To do so, download the 'Rent-a-bike van Dam' app on your Apple or Android phone. See the detailed text and explanation on their website.
For the rental of other bicycles such as electric bikes, mountain bikes, children's bikes as well as other items such as child seats, bicycle trailers, bicycle helmets, etc., we refer you to the website of 'Rent-a-bike van Dam'. This site shows everything that van Dam has to offer in terms of bicycle rental. For example, they also have a delivery service and can deliver bicycles and accessories to our location.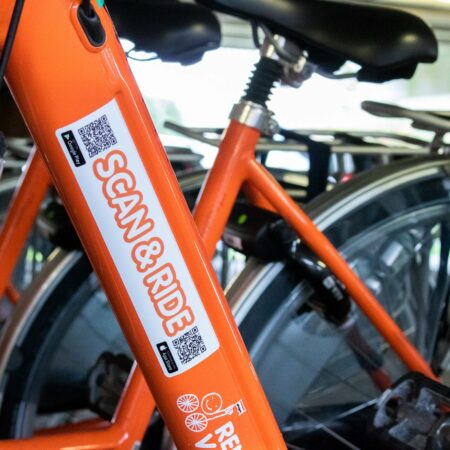 Restaurants
The campsite has a canteen. Here you can have snacks and small meals. The canteen has a bar where you can order drinks. A few minutes' walk away is restaurant Como & Co, located at the Oosterduinse Meer. Here you can enjoy delicious food and drinks with a beautiful view of the lake.
Barbecuing is allowed on the campsite.
Freshly baked bread
You can buy freshly baked bread, every saturday and sunday in the morning from 08.00 to 10.00 a.m. at canteen "The Lotus".
At camping Sollasi you will never be bored, there is always something to do!
Have a quick look below to see which activities you can take part in!
01-04-2023 to 01-10-2023
Entertaining evening with live music.
Location: Camping Sollasi canteen the Lotus.
Start: 20.30 to 00.00 hours.
Saturday 29-04-2023 cozy evening with Bart Heemskerk.
Saturday 10-06-2023 cozy evening with Chicken beef.
Saturday 24-06-2023 Karaoke night.
Saturday 08-07-2023 cozy evening with Bart Heemskerk.
Saturday 29-07-2023 80's/90's party
01-04-2023 to 01-10-2023
Location: Camping Sollasi canteen the Lotus
Saturday 08-04-2023 Opening night from 20.30 hrs.
Sunday 09-04-2023 Easter brunch From 1 p.m.
Saturday 06-05-2023 German evening V.a. 20.30 hrs.
Saturday 13-05-2023 Barbeque evening V.a. 20.30 hrs.
Sunday 14-05-2023 Mother's Day breakfast V.a. 09.00 a.m.
Saturday, June 17, 2023 Sparerib evening From 5:30 p.m.
Saturday 01-07-2023 Baking fish V.a. 5:30 p.m.
Saturday 15-07-2023 Spanish evening V.a. 18.00 hrs.
*In case of too few applications or participants, some activities may not take place.